Literally tranlasting to 1 + 1⁄4 of an average person's worth, SAWAI (सवाई in hindi) is a title of honour used in the Indian subcontinent.
Our motto, "1 + 1⁄4 better" isn't just another one of those empty marketing gimmicks. We believe in it - and it is at the centre of everything we do.
From the sugarcane harvest to the pour into a glass, 1+1/4 better is what we strive to achieve. That's why we source the best botanicals and use small-batch distilling to ensure every bottle tastes just how SAWAI should - better.
So, whether you're enjoying SAWAI at home, in your favourite bar, or toasting a cocktail with your mates - our mission stays the same: to make spirits that are a little better tasting and a little better for the planet, which, we think, makes life a little better too.
Learn more about the SAWAI origins here.
Superior Quality
Small batch, craft rum made with all-natural ingredients.
What's not to love?
Our spirits are unapologetically unique. We want to push the boundaries of the rum genre and make drinks that taste as good as they sound.
SAWAI rum is brought to life at a small, independent distillery to ensure every bottle has the same amount of care as the last. Our master distiller expertly balances the botanicals to give a subtly complex flavour and a smooth yet crisp mouthfeel.
All our ingredients are 100% natural, with no artificial flavours or colours, so that great taste is simply quality rum and quality botanicals.
Craft rum with a conscience.
'The best rum ingredients begin with the people who cultivate them'
Everyone deserves fair pay and education to ensure a decent quality of life, but unfortunately, that isn't the case for many tea farmers around the world. Our Assam tea is Rainforest Alliance certified and bought from a social enterprise where 50% of profits go back to support the tea-farming communities that make SAWAI as tasty as it is.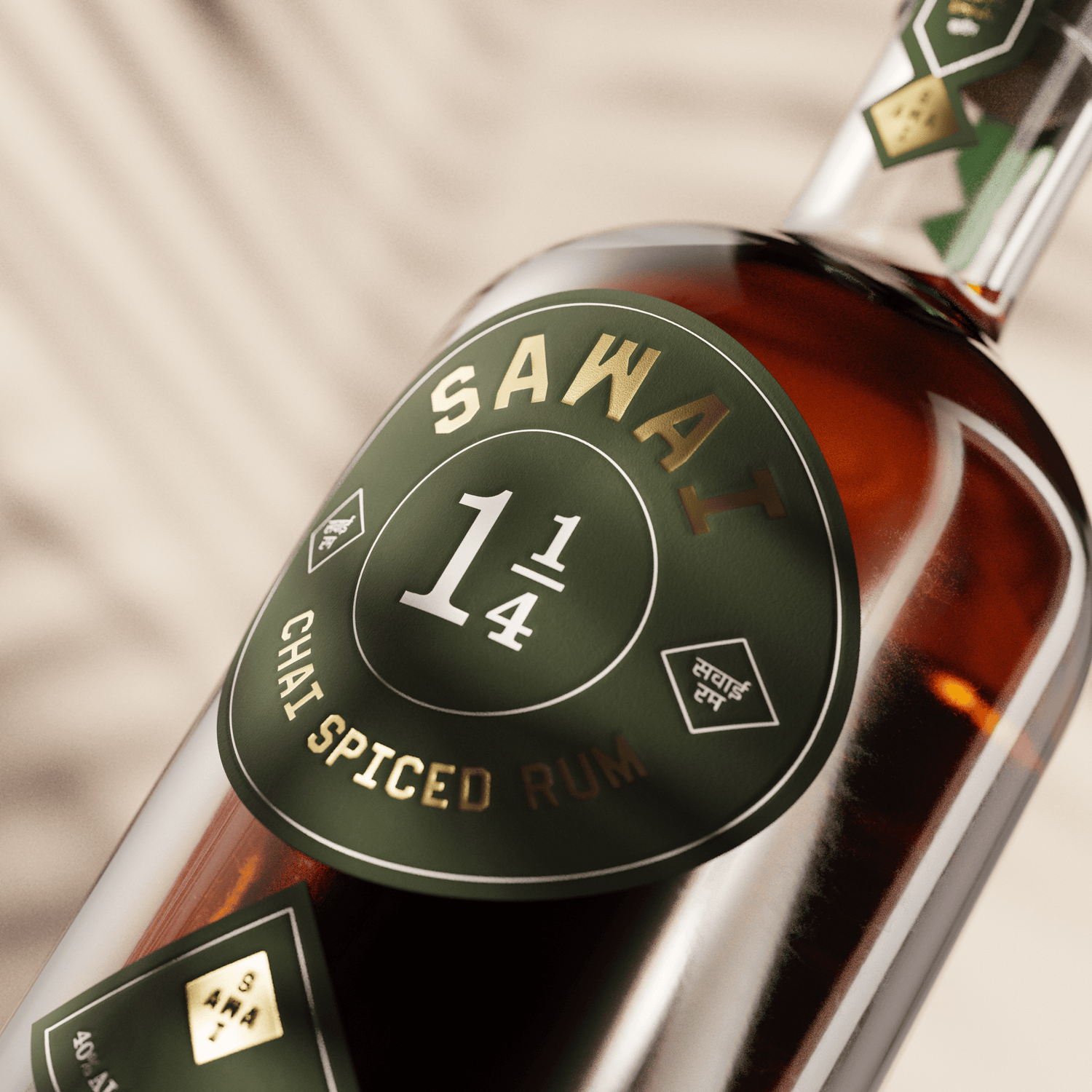 'The best rum ingredients begin with the people who cultivate them.'